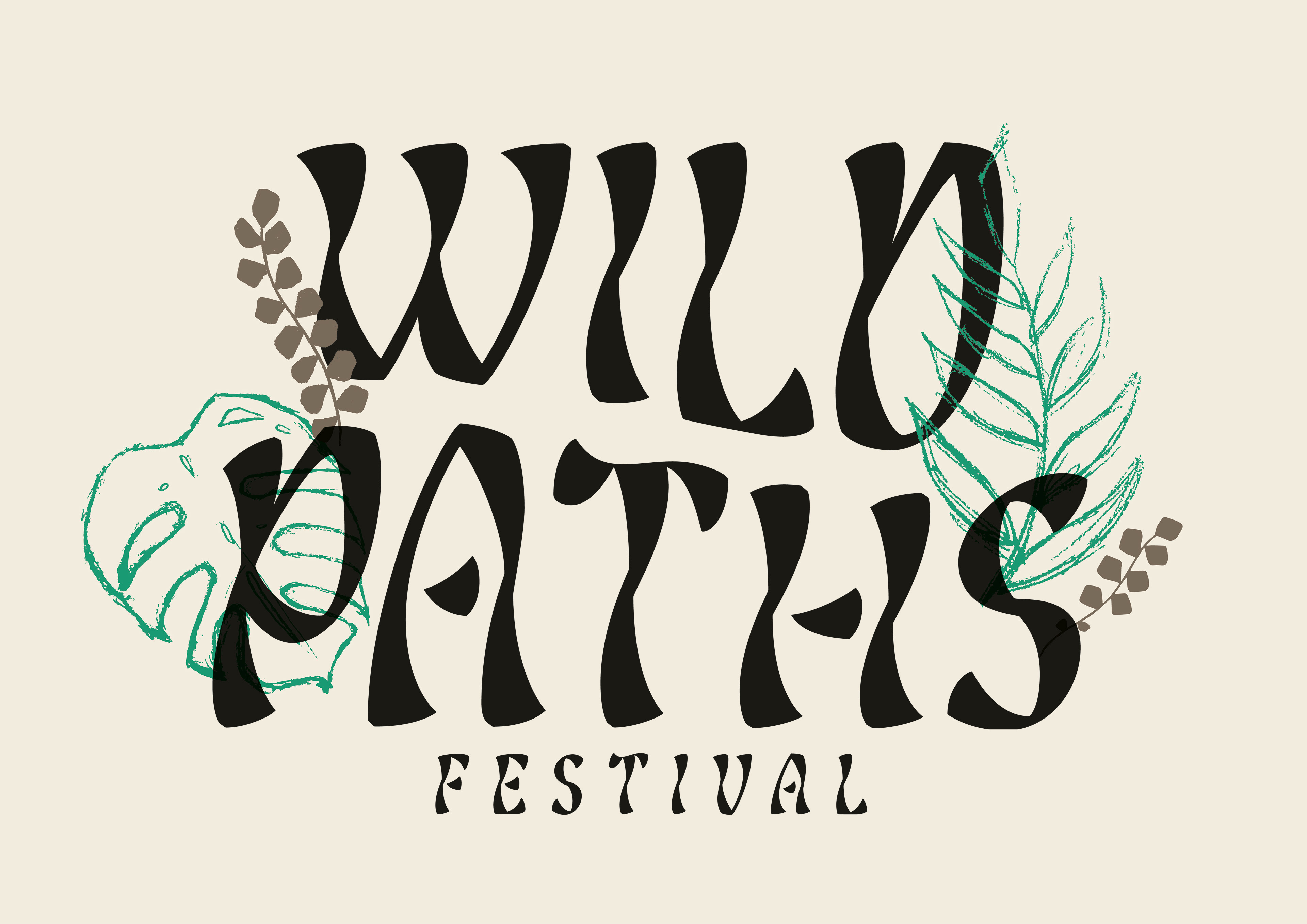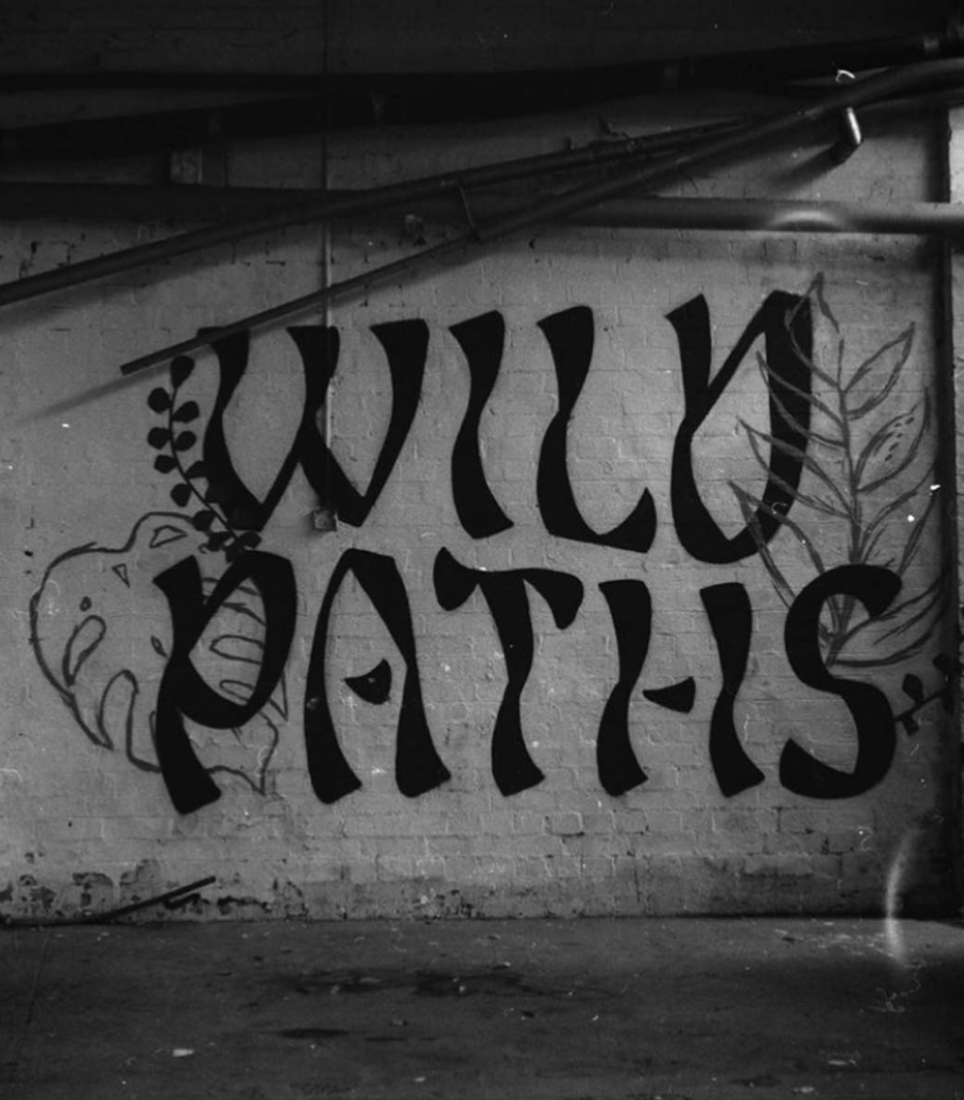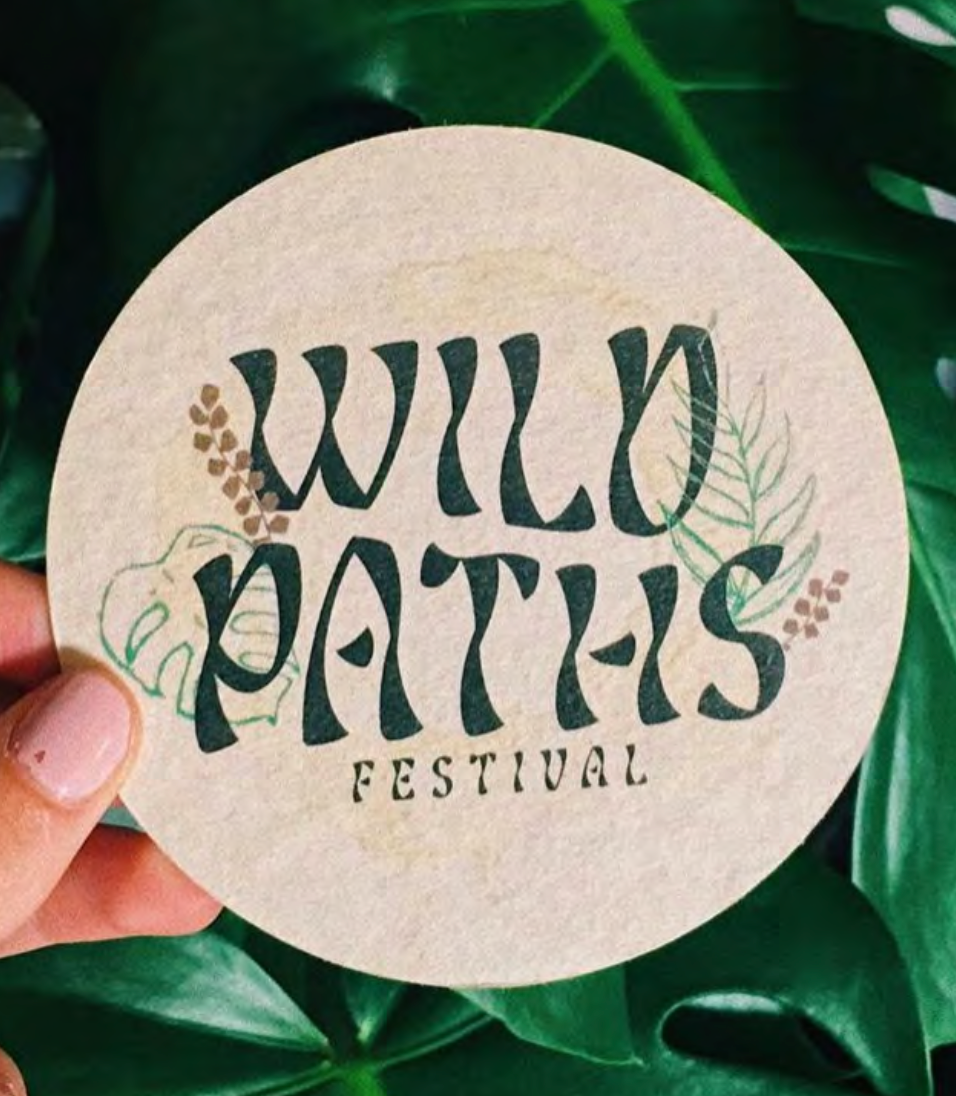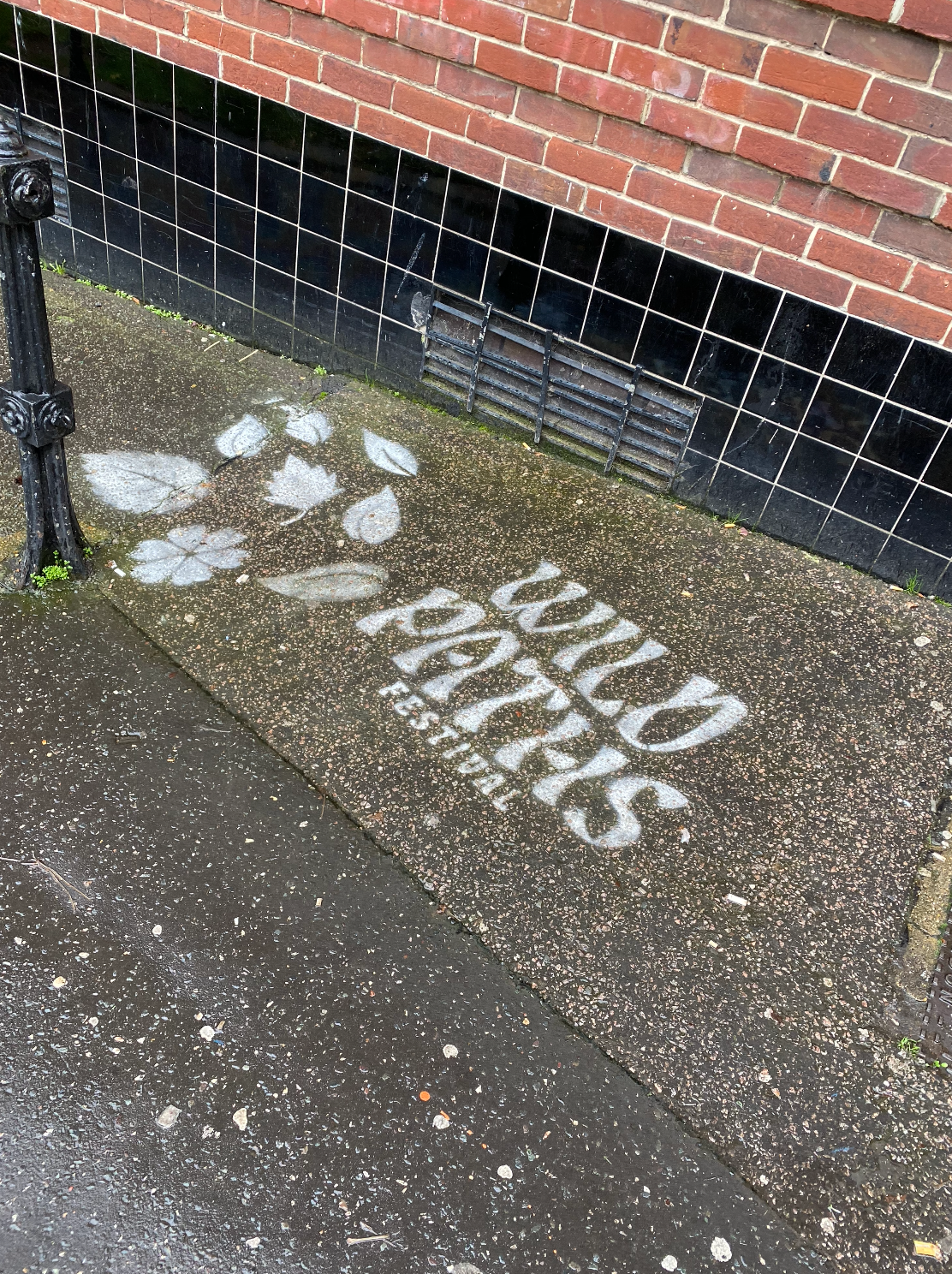 Wild Paths Festival Website
I was challenged to design the website for Wild Paths Festival back in the summer of 2019 on Readymag. I wanted to present the information as a path that the users follows. The website gained 35,000 views collectively over the 3 months it was live.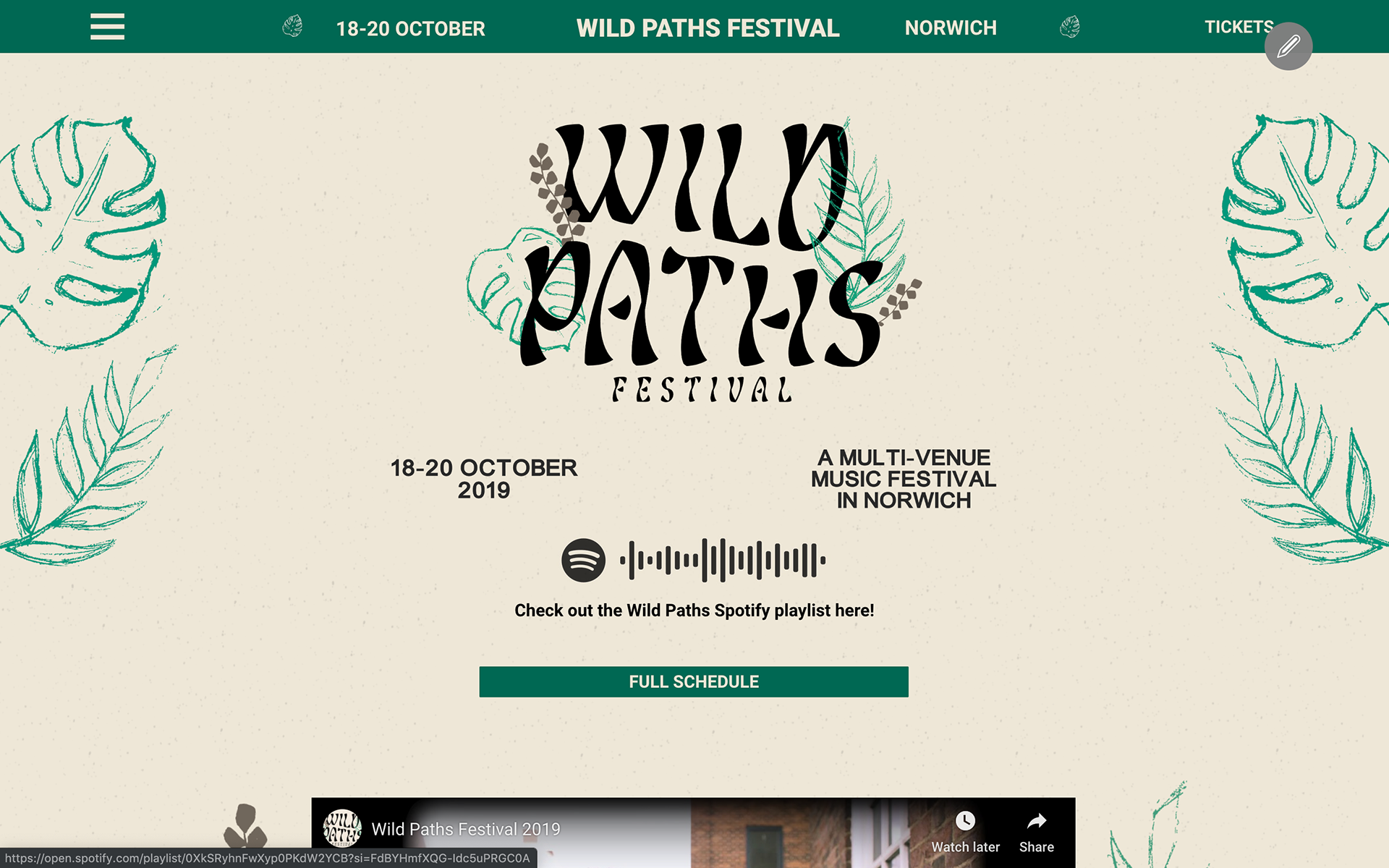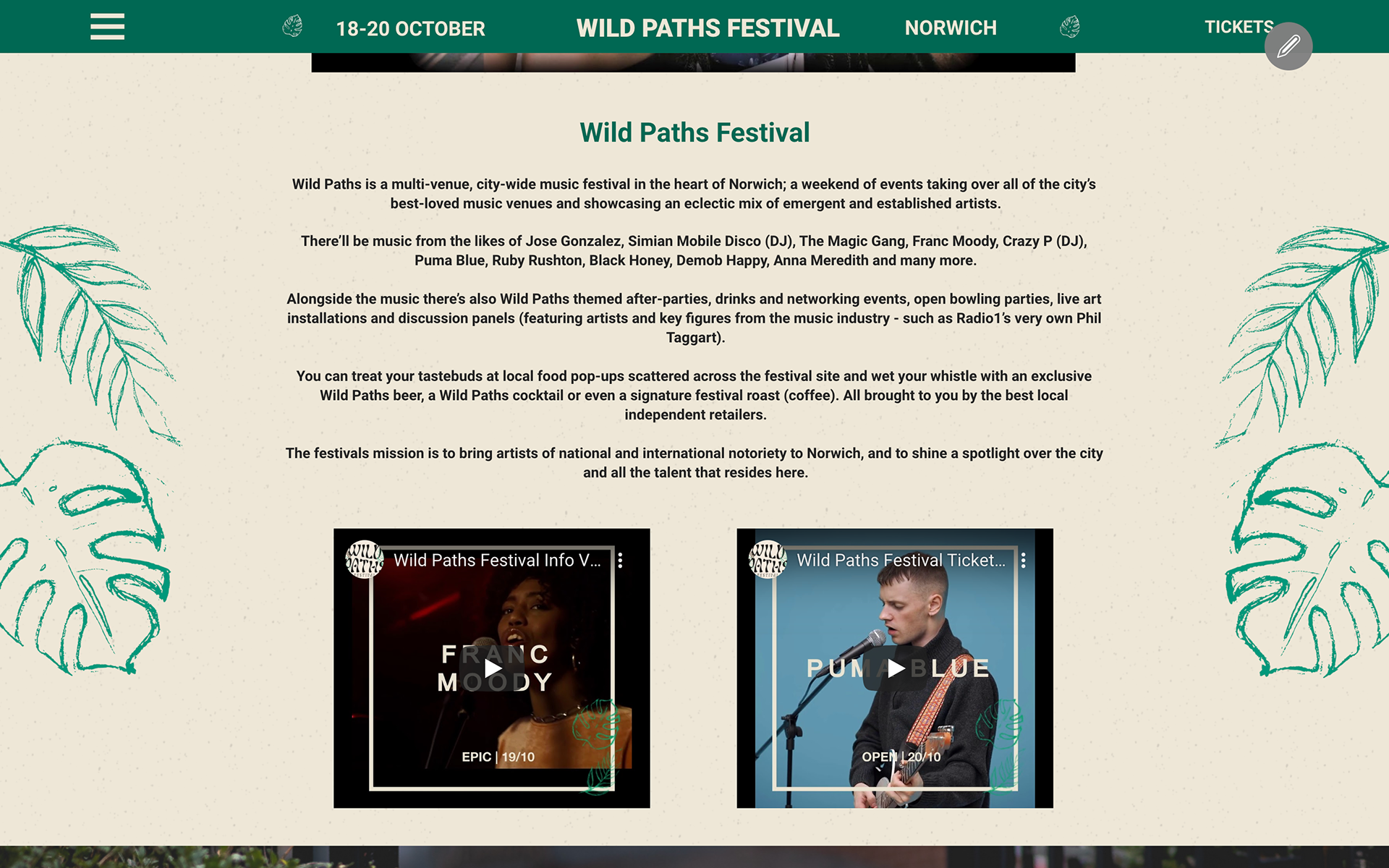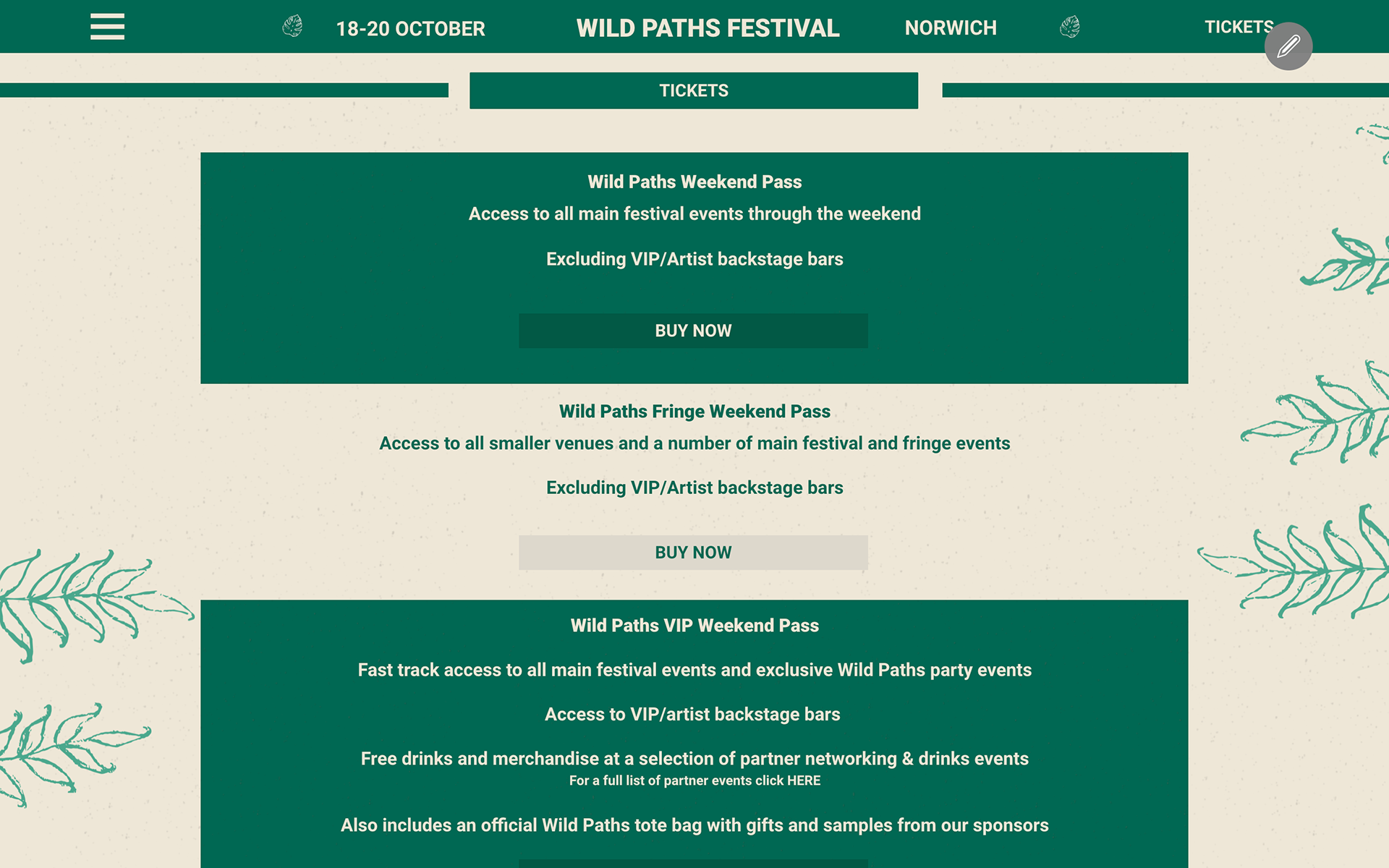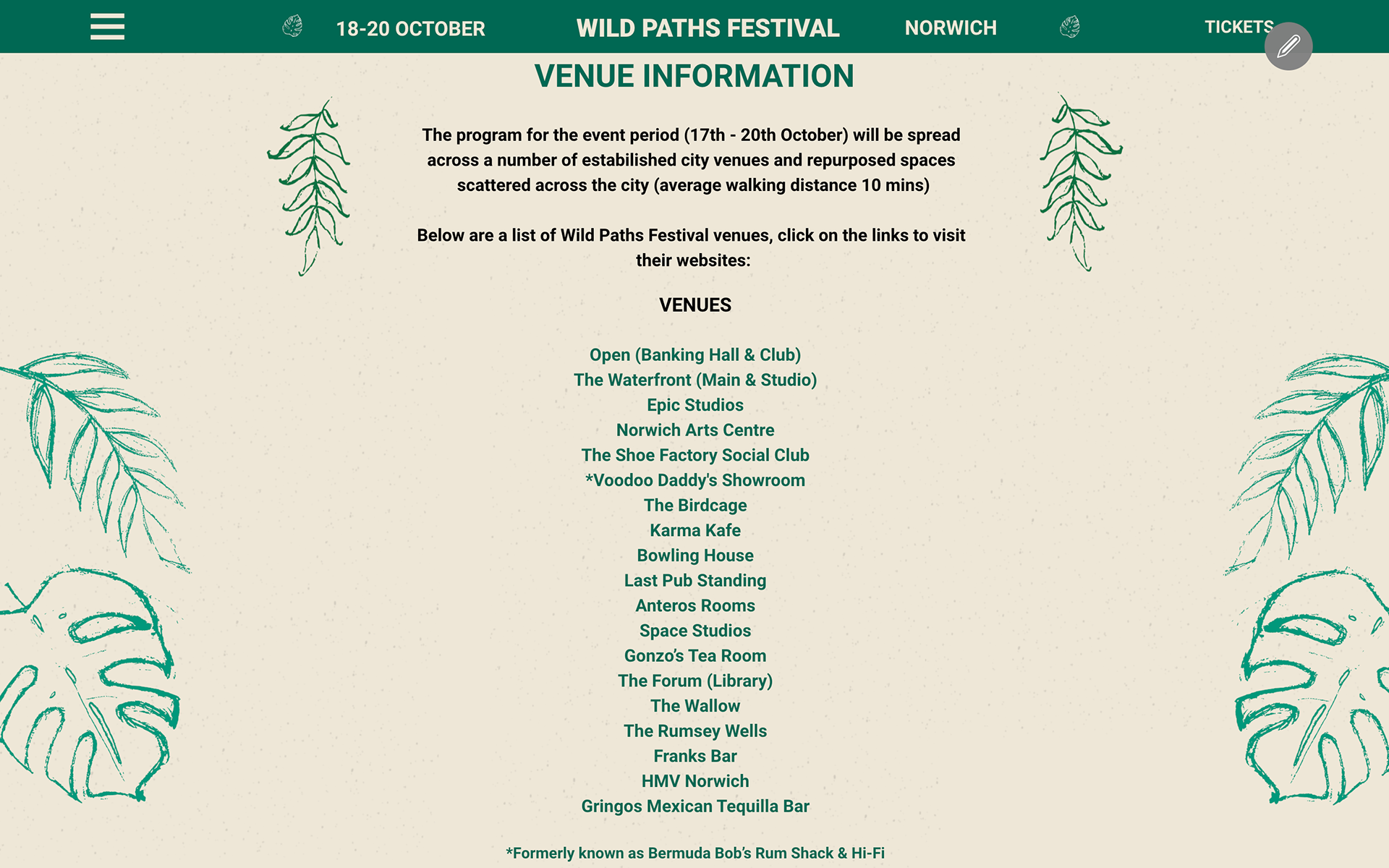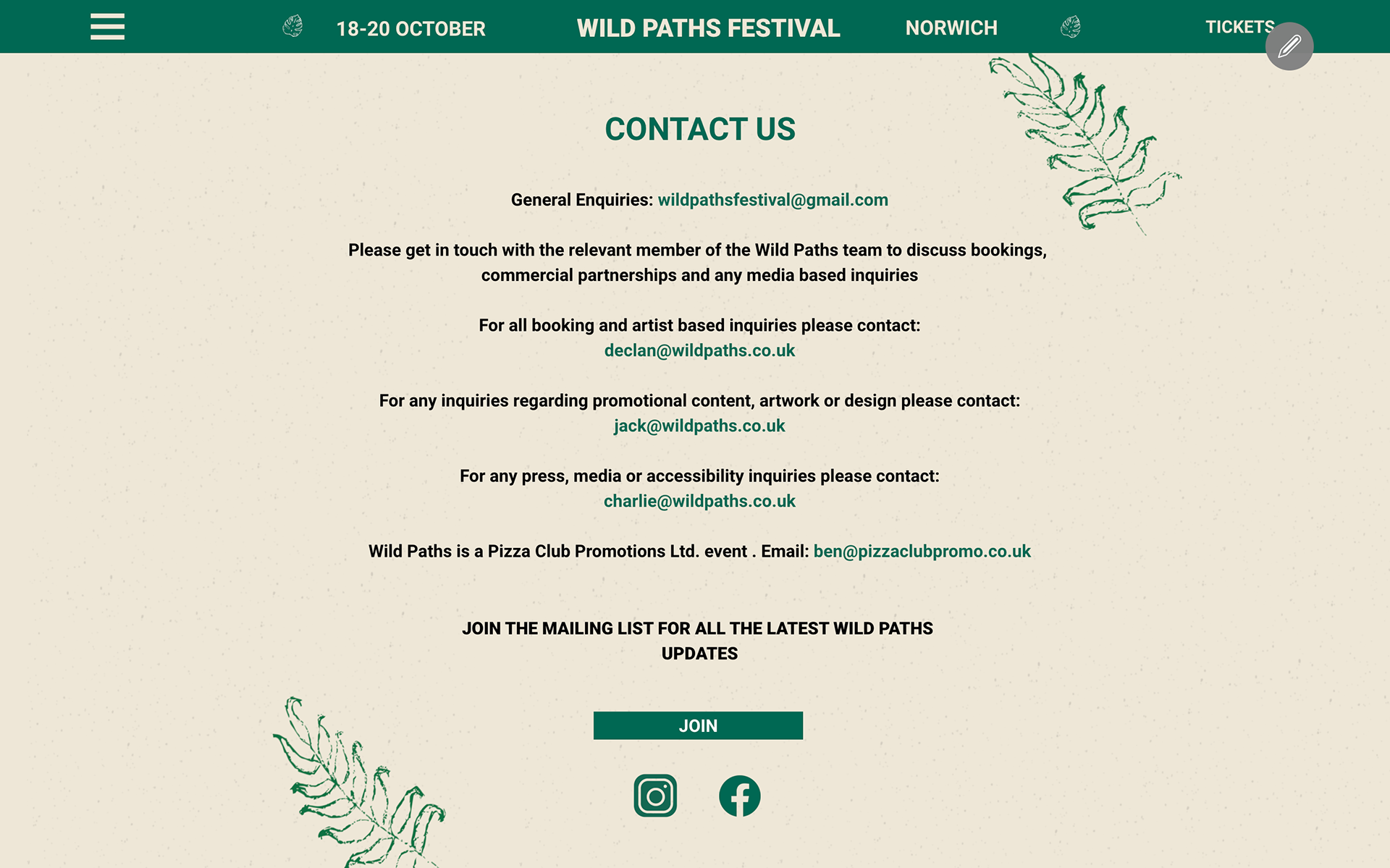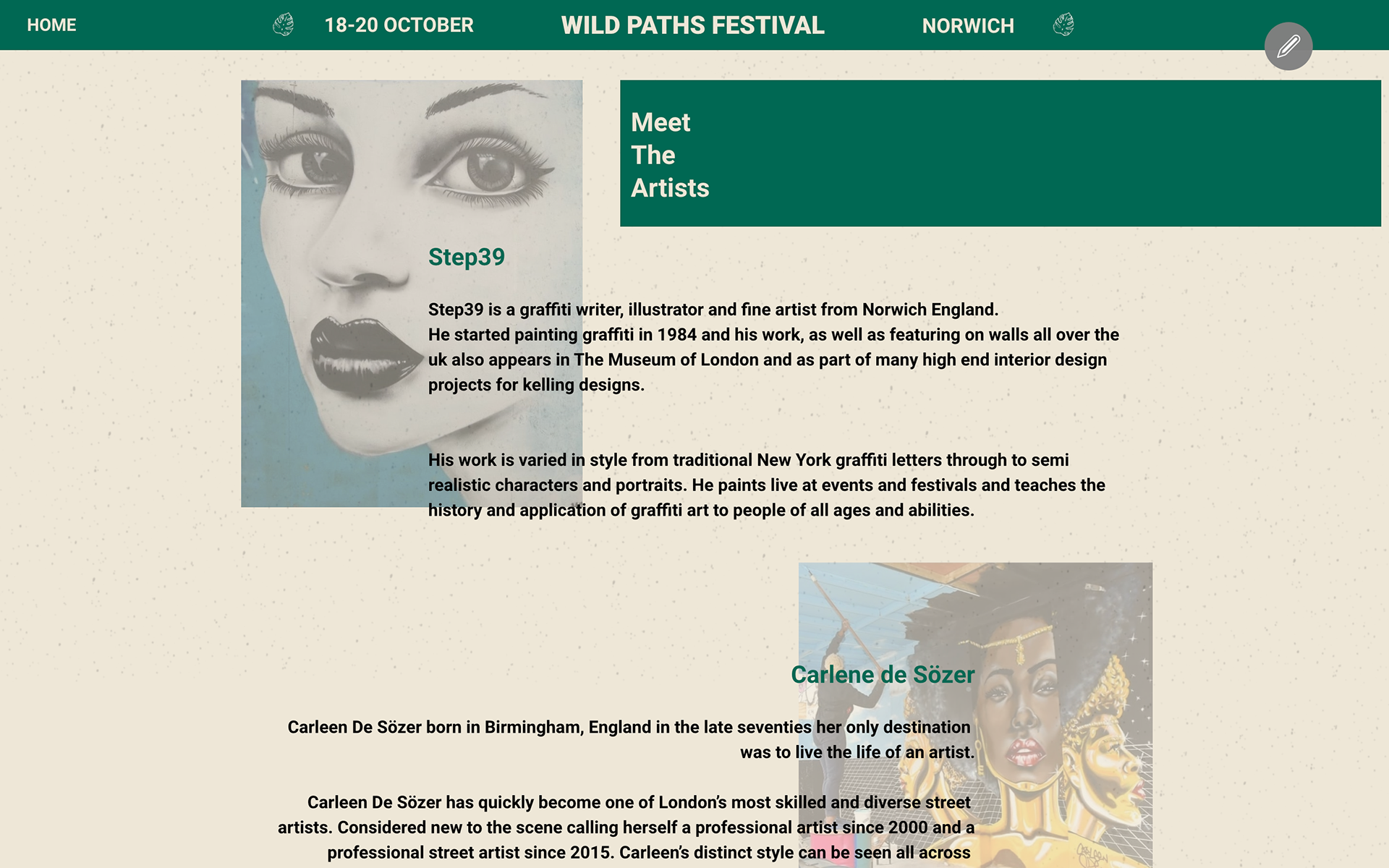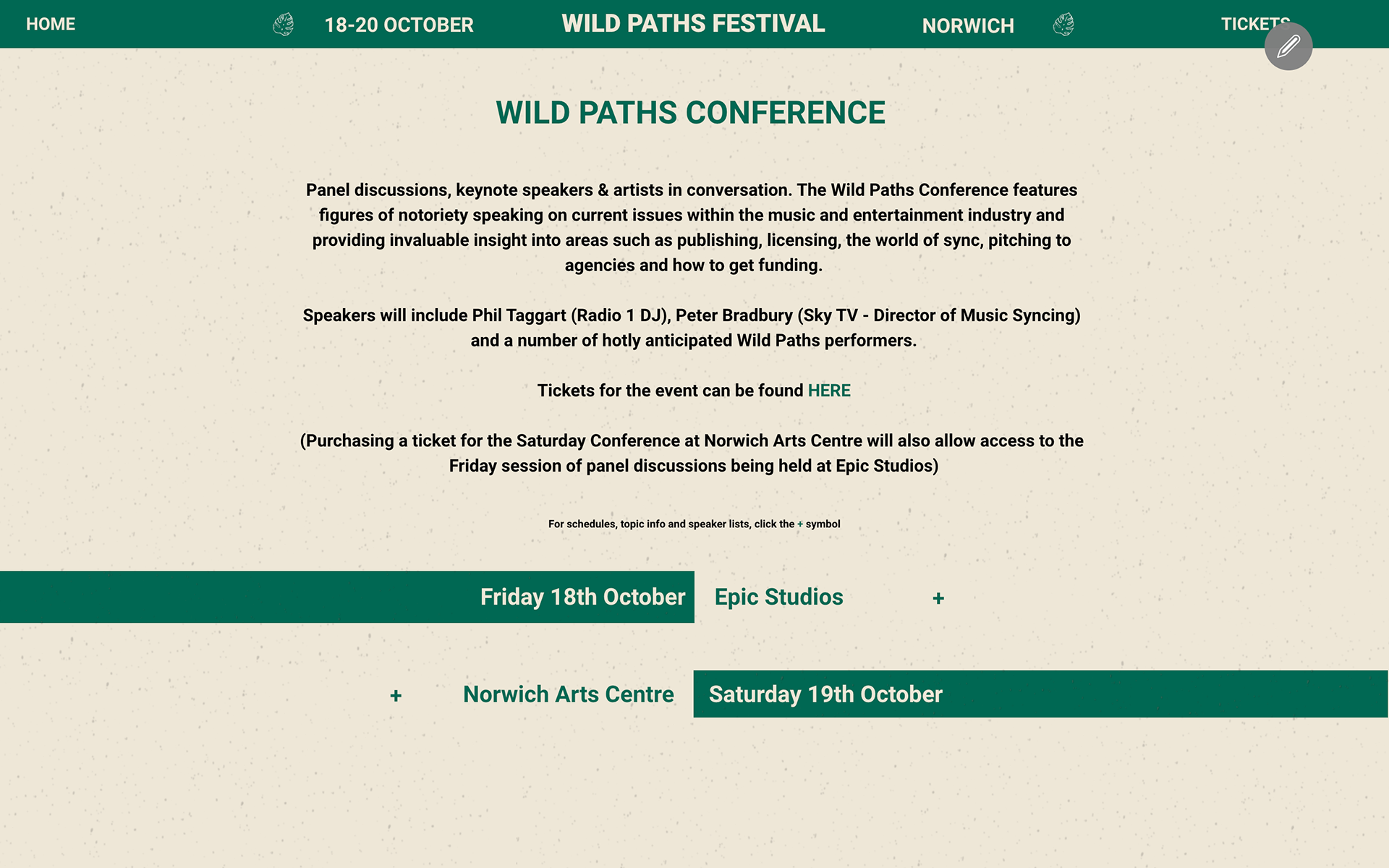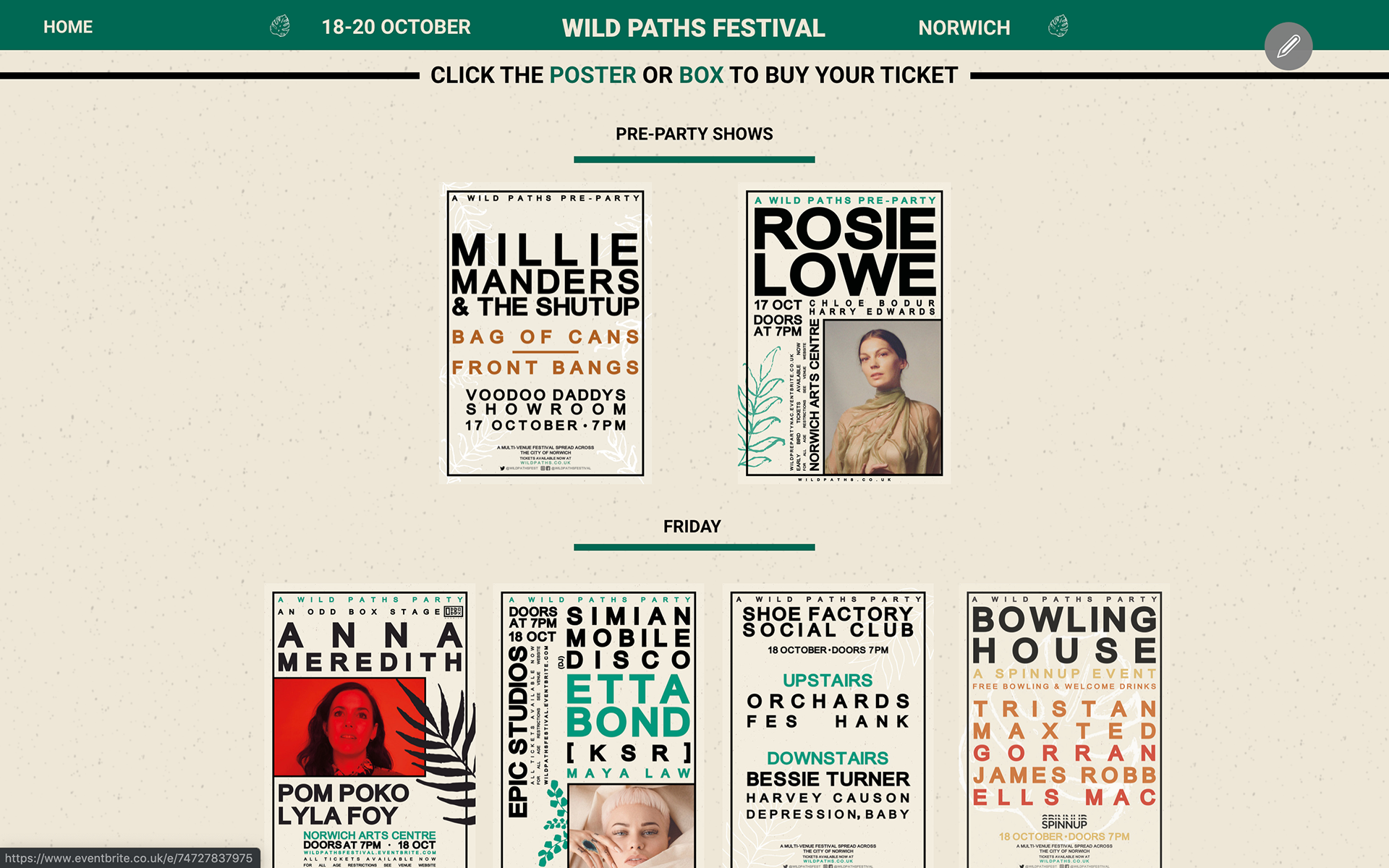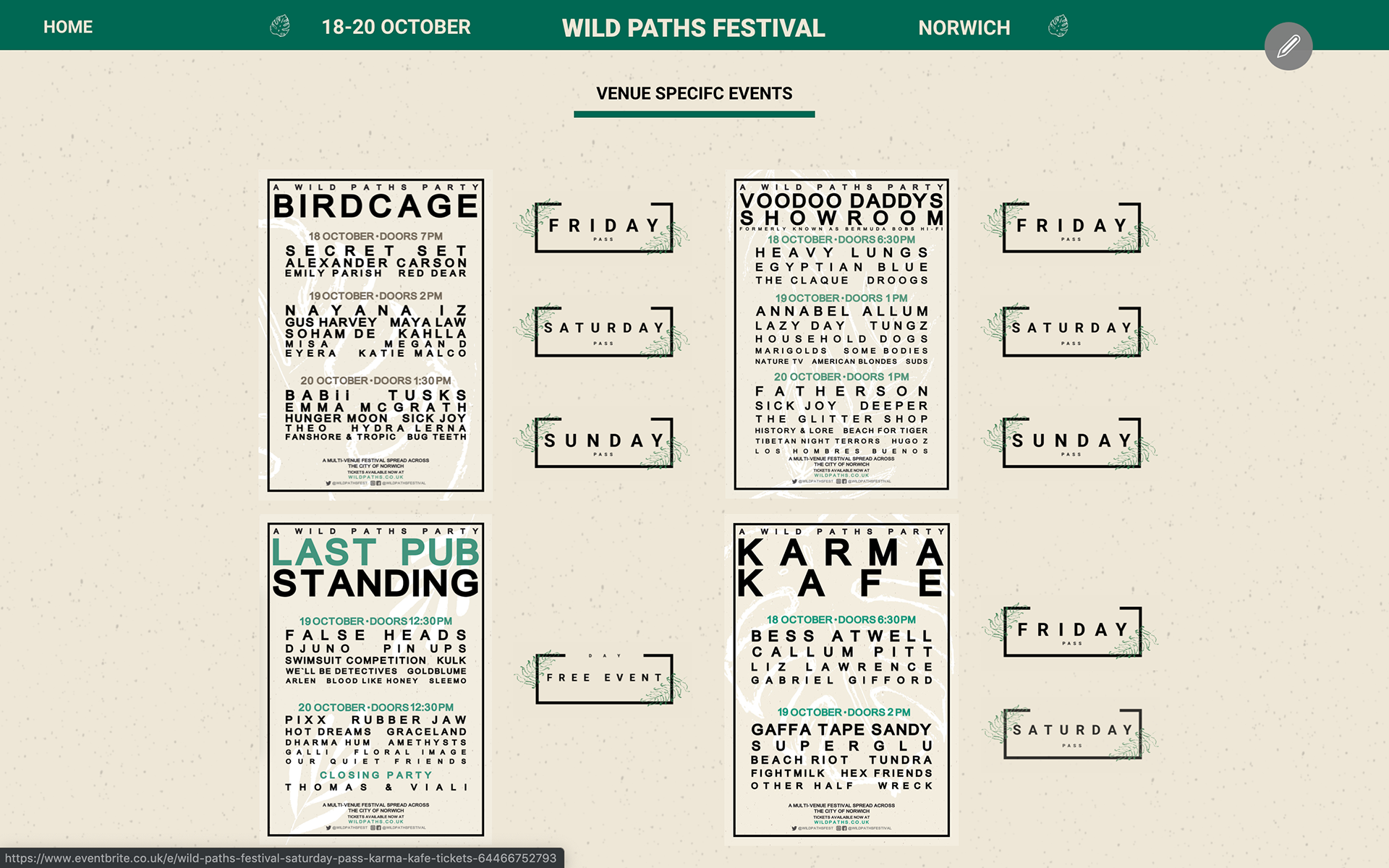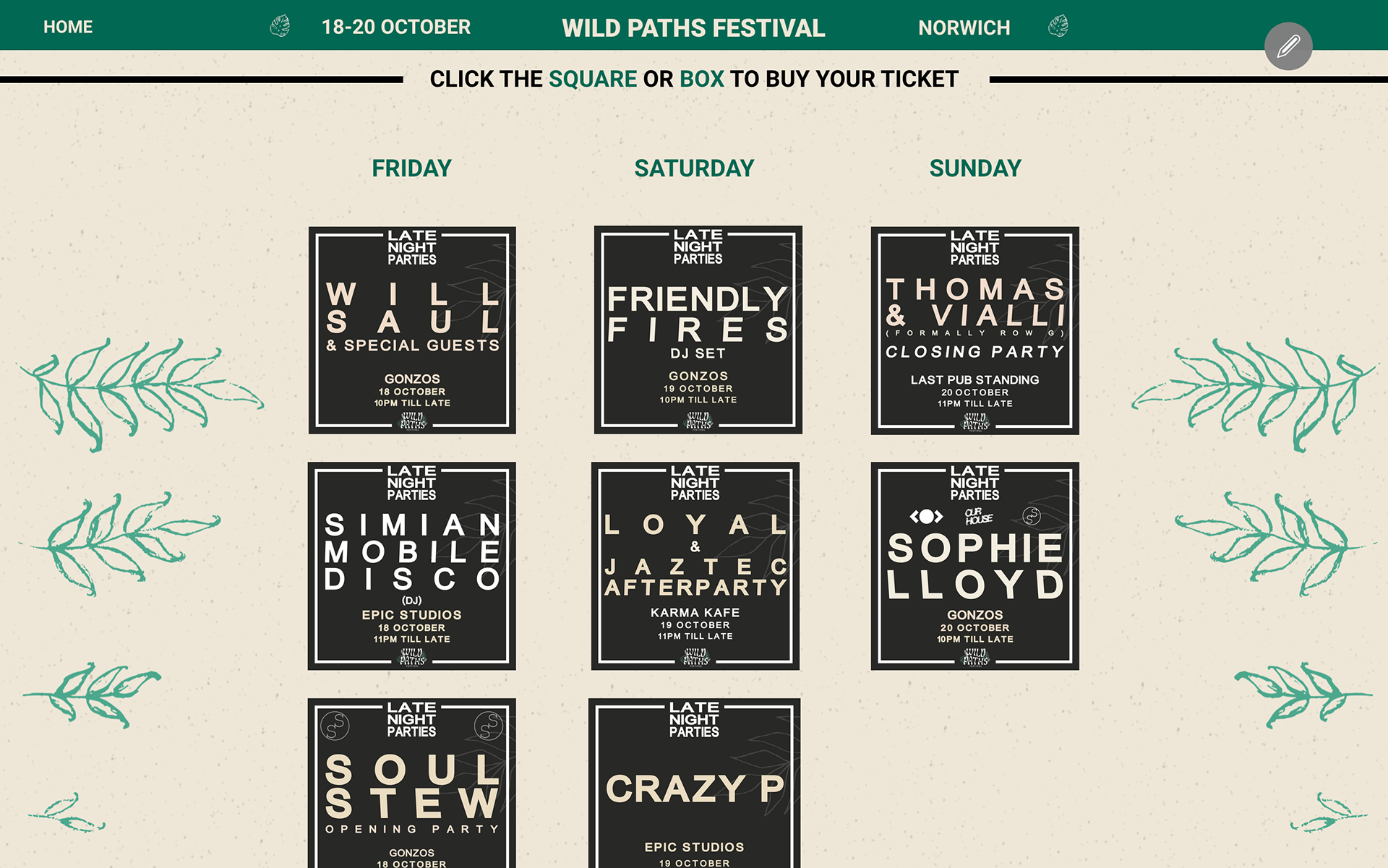 Motion Design for Social Media
I created multiple motion pieces for the Wild Paths social media accounts, including collaboration announcements, general overview videos, and teasers.